Welcome
to
Betty's Haven
More of my Explorings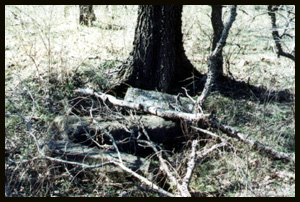 This is an old dug well on the Muskogee county side in Camp Gruber.
It was located on what used to be the William Ballard place. 2-28-1999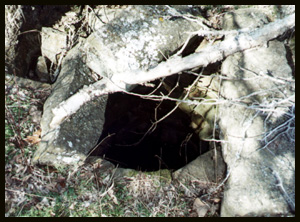 A closer look at the old dug well at Ballard place.
It is located about 1/4 mile North of Spaniard creek and Pumpkin Center road. Just cross the creek just before the Cherokee / Muskogee county line (there is a Camp Gruber gate on the line) and walk North on an old road to the top of a small hill. There is another old road goes off to the East to where William Ballard lived at another house later. Over to the West just inside the fence on the Muskogee side is where the old well is.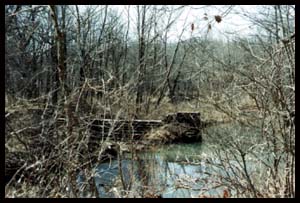 Little rock dam
This is a little dam the WPA built across Spaniard creek back in the 30's. It is located just South (1/4 mile) of the old Ballard well above. It is just inside the Muskogee county line. There is also an old South Ballard cemetery not far from here. It is East of here, just North of Spaniard creek. There is an old cedar tree there and rocks in a grave formation where one of the graves was moved in 42 for Camp Gruber.
Next for more of Ballard well explorings
Email
Back to index
or Newest pages