Welcome
to
Betty's Haven
More of my Explorings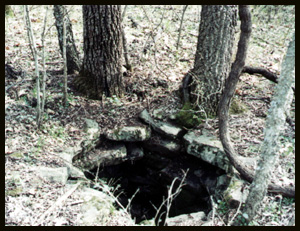 An old dug well on South side of Black Hollow road 4-2001
My 91 year old cousin told me that Grant Redfearn used to live on this old place. Also the Nutts and Eubanks. We found a firebush blooming with red flowers and one daffodil flower blooming on the old place.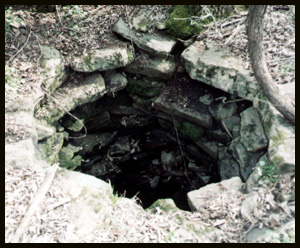 Another view of the old well. It had water in it.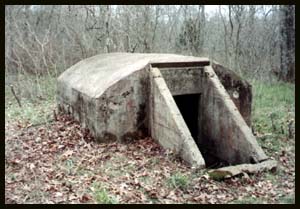 Big old cement Cellar where Cedar Bluff road and Whiteoak road meet
This is that big old cement cellar I mentioned on my web page, "Many Sides of Betty page two". It is just South and up the hill from where I waded the creek and had a picnic on Easter Sunday 2001. I first found this cellar 3-27-1999. I was told that "Dide" Redfearn (brother to Grant Redfearn) used to live here on this old place.
Next for more of my explorings
Email
Back to index
or Newest pages