Welcome
to
Betty's Haven
More of My FantasticExplorings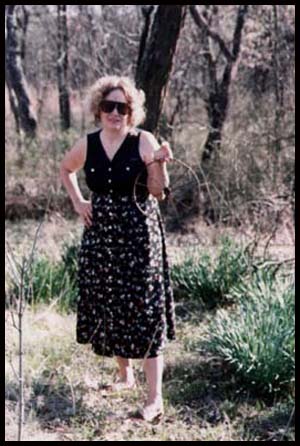 Me holding an old wheel at the old Dewitt Ballard place
This looks like an old baby buggy wheel. Note the flowers growing by where I am standing. We found remains of an old cellar, well and part of the rocks foundation of the house.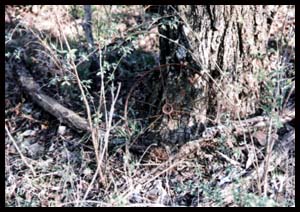 Another picture of the old wheel
I think it is so neat finding these old remains of life gone by. Back then, things were so different than they are today. I am sure there are so many people that can't imagine what it was like to draw water from a well to get a drink, take a bath and wash the laundry. Can you imagine washing cloth diapers, diapers you had made from flannel material? Now days they sell disposable diapers and baby wipes! Goodness! What has this world came too? lol
This is an old drilled well on the Dewitt Ballard place
This old place was north of Doc Mulls old place on Pumpkin Center road. There is a little old road going north right across the road from Doc Mulls old place. Go about 1/2 mile or more and the ruins are on the right side of the old road. It used to be called the old Glory place before Dewitt Ballard owned it. Doc Mulls had a store many many years ago on Pumpkin Center road just before you get to east Spaniard Creek. Spaniard Creek runs behind the old Doc Mull place then turns south and runs into Big Greenleaf creek.
Next for more of my explorings
Email
Back to index
or Newest pages