Welcome
to
Betty's Haven
More of My FantasticExplorings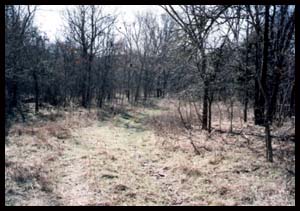 This old road is the one going to Corneilous Raincrow place
It is just west of where Burnt Cabin road, which used to be called the old Qualls road, is. My cousin, John Raincrow used to live on the south side of this old road with his parents, Corneilous Raincrow, son of Joe Raincrow and Mary Sanders Raincrow. My cousin John is 91 years old.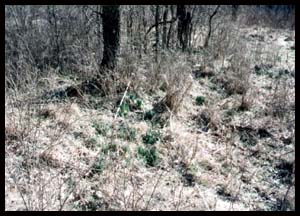 Flowers that John Raincrow planted when they lived there years ago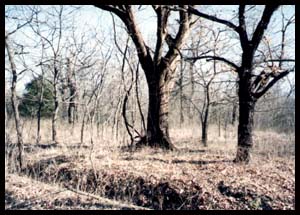 An old Maple tree that John planted on the place, back in 37 or 38
It is still there. Just a short distance on down the road and to the north off the road is where the old Raincrow cemetery used to be. I have been to it. The holes are still there where the graves were dug up and moved to the newer Greenleaf cemetery southwest of Tahlequah, OK.
Next for more of my explorings
Email
Back to index
or Newest pages