Welcome
to
Betty's Haven
More of My Explorings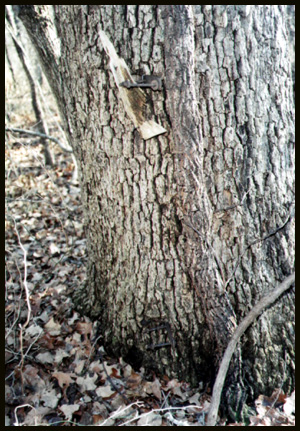 Another picture of the old hinge on the old tree where the gate used to be.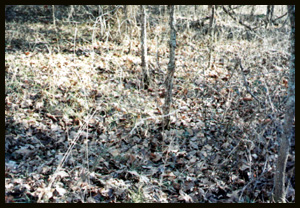 This is some of the holes where the graves were moved in 1942.
The dark shaded indentations can be seen. As I looked at them I wondered if perhaps they were where some of my kin buried so long ago.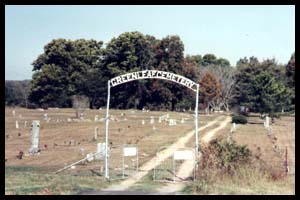 Greenleaf cemetery where old McCracken was moved to.
There are a lot of old cemetries moved here. McCracken is located in the Northwest and part of the Northeast section.
Next for more explorings
or Here for a poem I wrote about old McCracken cemtery
Email
Back to index
or back to Newest pages index