Welcome
to
Betty's Haven
More of My Fantastic Explorings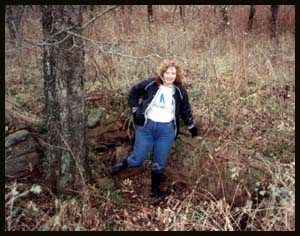 Me on another visit to grandpa's cellar 12-5-1999
Me standing at Grandpa's cellar with my foot on one of the steps. It seems like I am coming home when I visit here.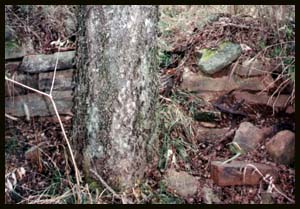 Old tree growing in the doorway right by the steps
I am standing in what used to be the doorway in front of the cellar
The steps are in front of me. The tree has grown a little more each year. The cellar's door faced the North. There used to be a well not far from the cellar, but I have never found it. It was a drilled well so it is probably under the ground near here. There were two wells. One was out near the barn, which was Northwest of the cellar and house.
Next for more of my explorings
Email
Back to index
or Newest pages