Welcome
to
Betty's Haven
The many sides of Betty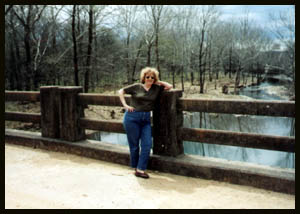 Me on the old Greenleaf bridge over Greenleaf creek. 4-1-2001
I just love exploring down along Greenleaf creek. I love wading in the creek too. I am just a kid at heart. Be sure and see my many pages of my exporings! See the link on my Newest Pages.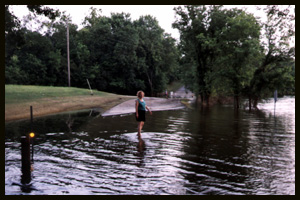 Me wading in the flooded Tenkiller Lake at Cherokee Landing park.
I love wading in the water! I told you I was a kid at heart!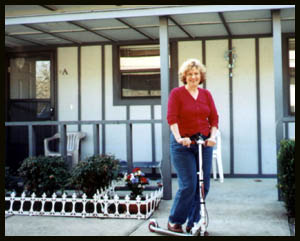 Me having fun on a neighbor's grandson's scooter. That was fun! Do you believe me now? That I am just a kid at heart. That scooter would really go fast. Unlike my scooter I had as a kid back in the 40's. It had bigger wheels and a kick stand to park it. The kick stand would fold up over the back wheel when I rode around on it. I might be 65 years old but I still have fun in life!
NEXT for links to my Fantastic Explorings!
Email
Back to index
or back to Newest pages