Welcome
Betty's Haven
40's 50's
page 2
More Memories!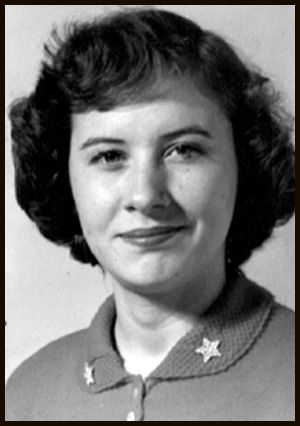 High School 1953
We had an open Campus and could walk down town for lunch
and buy Hamburgers and hotdogs for about 10 cents a piece!
Or you could buy 3 pieces of Bolonga for 10 cents and
slices of bread at the bakery as my brother would do. Remember
those greasy french fries with gobs of catsup? Good! Sometimes we would
go in the drugstore where they had a soda fountain and you
could buy a "Cherry Phosphate", a soft drink with something in it.
It was sure good! I had about forgot about them until I started
remembering about the corner drugstore and the soda fountain.
Hopalong Cassidy
One of the good guys! Those guys could really put up a fight and
never lose their big hats! How did they do that? lol And usually
they won the fight, that was back in the days when the
good guys won!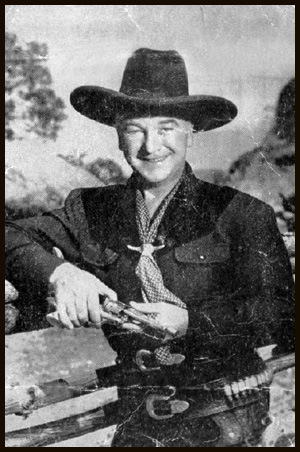 It was sure fun going to the Western "shows" all day Saturday and
watching Hopalong Cassidy, Rocky Lane, Gene Autry, Bob Steele,
Roy Rogers, Dale Evans, Tom Mix, Johnny McBrown, The Cisco Kid
and Poncho, to name a few. For the dime we paid for the "show"
you could also see a serial of some guys with a big jet pack
rocket on their backs in funny looking space suits flying around
and going to the Moon! Sometimes they showed the Little Rascals
which was so funny! I liked their funny antics. After the shows
we would sometimes go to the "Dime Store" and look around
awhile, maybe buy a trinket for Mom or buy some bubble gum or
penny candy. Maybe even one of those all day "Sugar Daddy" suckers!
Those were really good and we didn't worry about it pulling out a tooth
filling back then. When and "if" you went to the dentist back in
those days, the dentist would just pull the tooth out! Were those still
the Good Old Days???????:) smile......
BabeRuth candy bars were the thing back then.
I never did care for them except the center part of it.
I remember the first time I ever chewed bubble gum. The country
school teacher bought all the kids at school a piece. I like to
never learned to blow a bubble! The country school where I
went to school is no longer there but the old cellar with a
cement top is still there. I used to play "Jacks" on it at recess.
You ladies should remember playing "Jacks" with a little bouncy
red rubber ball. Sometimes the teacher let us play on his desk.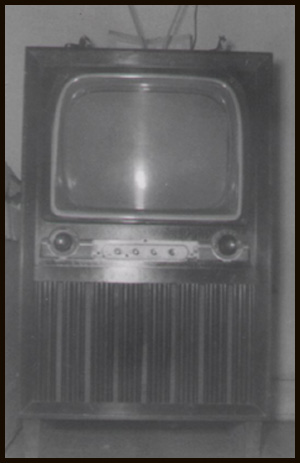 Remember the old TV's with their round picture tube and lots of
other tubes? This was my first TV. Boy I thought that was the
grandest thing! I had a time watching American Bandstand
with all those kids dancing to the music and Dick Clark talking
to them. My first son loved watching Romper Room and doing the
"Bend and Stretch, Reach to the Sky", exercises the "teacher"
would have the little Romper Room kids do!
EMAIL
BACK to Index
Sign My Guestbook
View My Guestbook