Welcome
To
Betty's Haven
Old Family Photos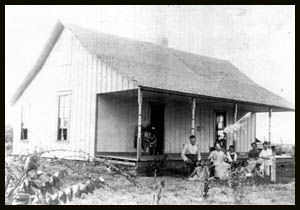 The house of Thomas Ditymus Sanders the 2nd
Located Southeast of Braggs, OK. He was double first cousin to my grandpa Lewis Sanders. They lived about 1/2 mile from each other. T.D. Sanders was called Cousin Tom by some of the family and some called him "Old Tom". Lewis had a son name Tom too and he was called "Little Tom".
The house of my grandpa Lewis Sanders about 1910
Located 1 1/2 miles South east of Braggs. This is the home where my daddy was born in 1911. This picture was taken before my daddy was born. Grandpa's cellar remains are still located on this property. The cellar I visited Christmas Eve 2000 and had a Dec picnic.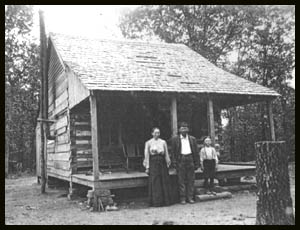 The house of Rachel Parson Lovett
Rachel Parson Lovett, Richard Lovett and Roger Keys (son of Meg and grandson of Rachel)
Rachel is my grandmother, Maude Parson Sanders' oldest sister.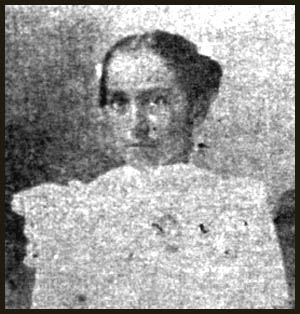 Lyde Lovett Keys
She is daughter of Rachel Lovett above.
Next for old Parson pictures
Email
Back to Index